Skip Navigation
Website Accessibility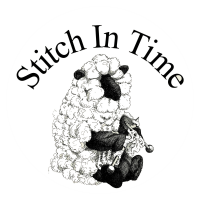 White Chocolate-Raspberry Tart
Dough for 1 (9-inch) single pie crust
1 lb. white chocolate, chopped
1/2 cup whipping cream
1/2 cup mascarpone cheese, softened
4 cups raspberries, divided
Line 9-inch tart pan with removable bottom with dough; trim edges. Line crust with foil and fill with pie weights.
Bake at 450˚ for 10-12 minutes. Cool completely.
Place chocolate in medium bowl. In small saucepan, bring cream just to a boil; pour over chocolate. Stir until melted. Stir in mascarpone cheese.
Place 2 cups of the raspberries in crust in single layer. Pour chocolate mixture over berries. Top with remaining 2 cups raspberries. Refrigerate at least 3 hours. Store in refrigerator.
Recipe from: Cooking Pleasures (The best magazine in the world) August/September 2006 www.cookingclub.com