June 19 - July 8, 2020
Stitch In Time
Charlene Hatfield
(517) 546-0769 shop or (517) 404-1477 cell
charlenehatfield@sbcglobal.net or stitchintimemi@gmail.com
www.grouptoursite.com/charlenehatfield
Group Reference # 66216799
Johannesburg & Victoria Falls
Extension
A Journey of Discovery!
Hello!
You may or may not know I went to Africa in 2018 and as my friend Barb said…Africa is life altering. Several of us didn't even have it on our short list. But now that we have been to parts of Africa we are ALL dreaming of going back. It truly is a very special destination. I've attached several pictures, some pertinent information regarding this tour and how to join. Space is very limited on Africa tours and I already had a couple people sign up before I finished this information guide. Plus, the sooner you sign up the smaller your monthly payment is. Please do not hesitate to contact me with any questions you may have. Or stop in and I'll be happy to show you some of the photos I took in 2018, you wouldn't want to see all of them….I took about a million.
TOUR OVERVIEW
Arrive in Cape Town
Check out this link for the 14 best things to do in Cape Town.
Some of which we will be doing and others you could possibly
do on your free day.
https://travel.usnews.com/Cape_Town_South_Africa/Things_To_Do/
Take a cable car ride up Table Mountain
Visit the South African Museum
Take a ferry to Robben Island, the historic symbol of
apartheid and South Africa's struggle for freedom, for a
tour with a local guide.
Enjoy a full-day excursion to the Cape of Good Hope.
En route, you'll pass the beautiful Clifton (second best beach in
the world) and Camps Bay beaches.

Travel to Knysna, known for its sandstone cliffs and deep lagoon.
Port Elizabeth via Tsitsikamma National Park


Walk along the Storms River suspension bridge for an incredible photo opportunity.
Sun-drenched shores of Port Elizabeth.
Greater St. Lucia Wetland Park, declared South Africa's first
World Heritage site by UNESCO in 1999.
Try to spot hippos, bush bucks, crocodiles, fish-eagles, monkeys, kingfishers, and mudskippers.
Hluhluwe-iMfolozi Game Reserve
Game drive at the Hluhluwe-iMfolozi Game Reserve, looking for the Big Five as you go.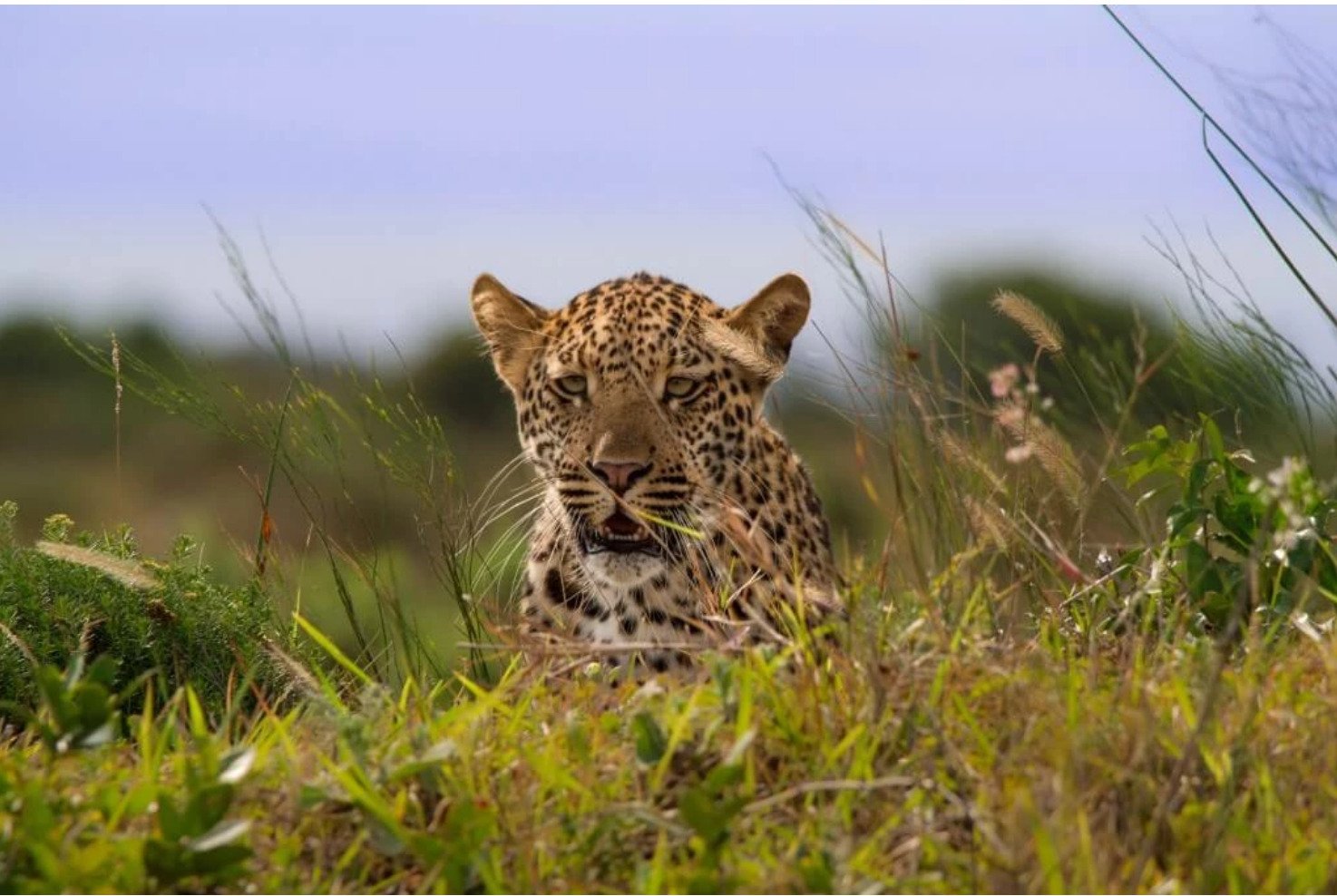 Kruger National Park game drives
Johannesburg & Victoria Falls
Extension
Visit the Hector Pieterson Museum to learn about the 1976
Soweto uprising.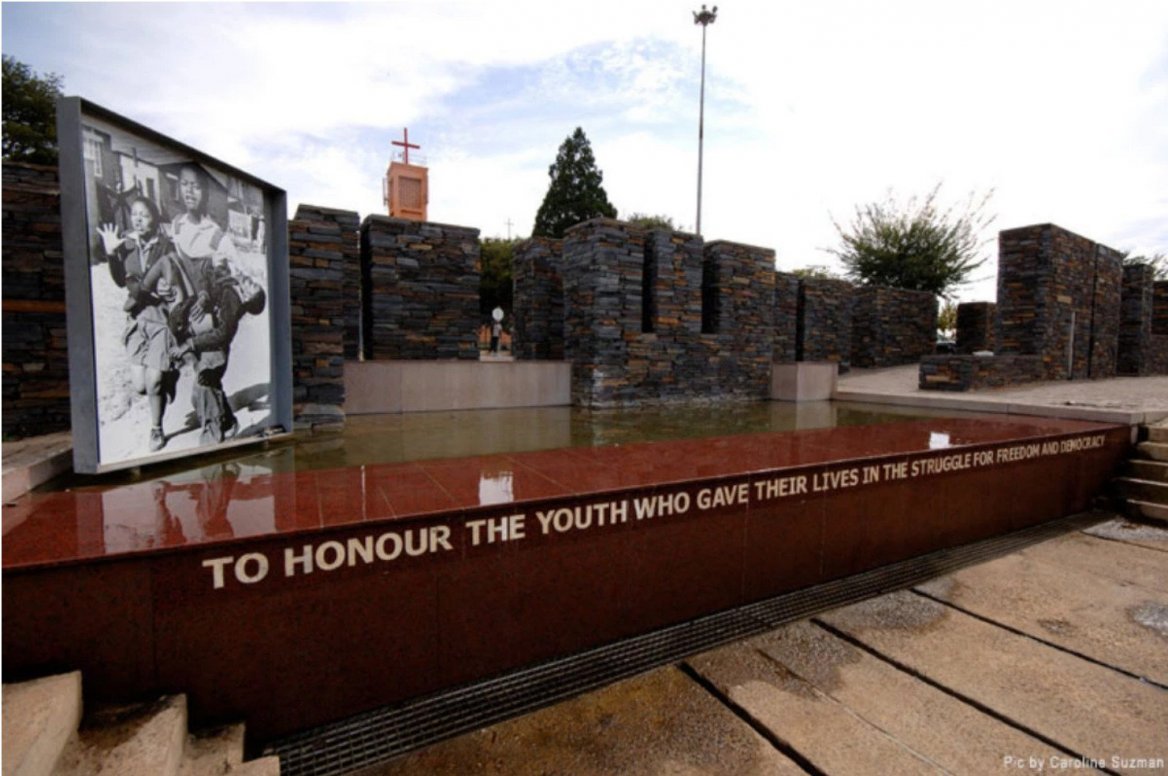 See the soccer stadium where the 2010 FIFA World Cup Finals game was played.
Victoria Falls
Explore Victoria Falls, the largest curtain of falling water in the world, on a guided tour. Take in spectacular views of the falls from several vantage points.
TOUR
You will walk for about 1 hour daily across mostly flat terrain, including dirt paths and unpaved walkways, with some hills and stairs.
Travelers should be healthy enough to participate in all included walks without assistance.

Adding optional excursions may increase the total amount of walking on your tour.

You should feel comfortable managing your own baggage at times, as well as getting in and out of boats.

This tour also includes long bumpy rides in safari vehicles.
WHAT'S INCLUDED
14 nights in handpicked hotels
14 breakfasts
5 lunches
7 dinners with beer or wine
4 guided sightseeing tours
4 game drives
Expert Tour Director & local guides
Private deluxe motor coach
1 on-tour flight
COMMENTS FROM PAST TRAVELERS
Truly a Journey of Discovery!
04/09/2019 by 2nd time traveler Kathy G.
This trip to South Africa was the most interesting and wonderful trip, and my favorite trip. My two grandchildren and I saw so much, did so much, and learned so much. South Africa is beautiful and different, the people are warm and friendly all over, seeing the animals up close and personal was unbelievable. I can't wait to go back and do this same trip. It was well worth the cost.
Trip of a Lifetime
10/18/2018 by 6th time traveler Penny B.
The South Africa tour was awesome, great variety of beautiful scenery, coastal views, culture, and safaris. Very well organized, Duane was great! Highly recommend this tour, wonderful way to experience South Africa and all it's beauty.
Amazing
10/10/2018 by 2nd time traveler Marguerite D.
The itinerary for the South Africa 2018 trip had an excellent variety of things to do and see. You go with the expectation of seeing the Big Five and other animals so everything else I did and saw was spectacular. Hotels were very nice, some more special than others, but very clean and comfortable. If there were issues, our outstanding guide, dealt with it right away., The food was excellent, and once again, some restaurants were better than others. When we ate out on our own, our guide always suggested amazing places depending on what kind of food we were wanting. The scenery which included the vegetation, the flowers, the agriculture fields, the beaches, the terrain and rocks, the vineyards, orchards, etc was also spectacular. Our group was so fortunate to have the guide we had because his knowledge not only of the country's history but also the present, and the love for his country was embraced by us. It is one of the most beautiful places I have visited. The sunsets and sun risings were amazing. It was sad leaving the country because I truly fell in love with it. It's a place I would definitely think about returning to.
wonderful
04/06/2018 by 2nd time traveler Kaye A.
It was a wonderful fast pace trip that would make your head spin with amazement. I saw so many things and at the end I felt as if I was a part of the country itself. Africa came to life for me. The accommodation were great and the guide was knowledgeable as well as entertaining. Good job. I would love to do it again.
Amazing adventure!
12/19/2017 by 8th time traveler Linda W.
What a wonderful trip, Richard our tour director was a fountain of knowledge as we bombarded him with questions. He made the trip more amazing seeing it through his eyes and experiences. Seeing the Big 5 was absolutely the best. Victoria Falls were absolutely amazing to see. It's a long trip but it was worth every minute of it and I have to compliment GoAhead for making it perfect in every way.
PRICING/SIGN UP
www.grouptoursite.com/charlenehatfield
TO ENROLL
1. Call our rep Emily at (617) 619-2296.
2. If she is not available, call (800) 438-7672 (Press Option2)
3. Sign up for Trip #66216799 South Africa: A Journey of Discovery.
4. Departure Date: June 19, 2020
5. Group Leader: Charlene Hatfield
If you have any questions, or would like any other info, please let me know. I am very excited and hope you can join us for South Africa in 2020!
Warmest regards,
Charlene Hatfield
(517) 404-1477 Cell
(517) 546-0769 Shop