Skip Navigation
Website Accessibility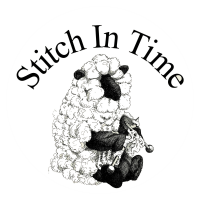 1/2 cup of chopped onion or shallots
2 teaspoons minced garlic
2 Chicken Breasts
Mushrooms (quartered)
Chicken Stock - 14 oz.
15 oz. can Pumpkin Puree
1 Cup Heavy Cream
1 teaspoon of cinnamon
1/2 teaspoon nutmeg
10 Fresh Sage leaves chopped
16 oz. Box Whole Wheat Penne Pasta
Saute onion (or shallots) and garlic in olive oil.
Add 2 chicken breasts cut into strips.
Once the chicken is cooked, remove the strips and cut them into pieces.
Return chicken to the pan.
Add mushrooms, stock, pumpkin, heavy cream, cinnamon, nutmeg and sage.
Let cook for a while to thicken.
Meanwhile cook pasta according to directions on packaging.
Add pasta to sauce.
Note: I used a whole garlic head, Costco rotisserie chicken, dried sage and did NOT use mushrooms. Was delicious and Randy loved it.
Recipe from: Lou Stachnik - Thank you for sharing Lou!