Skip Navigation
Website Accessibility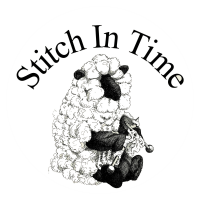 Please Read, LOTS of information!
Hello!
Had a great time in Italy but it also feels good to be back!
Unfortunately I need to close next Wednesday (6-21) and Thursday (6-22) for the wholesale market in Chicago. Hopefully I will find some gorgeous yarn that will make it worth it! Then for holiday/family I will be closed July 1-8. I do apoligize for any inconveniece this causes.
You available this Saturday? June 17th, 1-5? For only $48 you will make this entire bouquet of wool flowers. Annette brings all the supplies, you just bring some sharp scissors if possible. Class was sold out but have a friend that had a family member make plans for that day and now she can not attend. Cash or check only for this class. Please call or stop in ASAP!
This class will also be offered in September on Friday 15th, 5:00-9:00 and Saturday the 16th 1:00-5:00. Sign ups have already started. Only way to sign up is pay with cash or check. $48.00 Limited to 8 students.
Get your passport now for this fabulous Shop Hop! 68 Participating Shops! Talk about YARN! It's going to be AMAZING! Purchase your passport here for only $5.00 by June 30th to qualify for a couple special prize drawings I will have!!!


NEXT SALE! LOTS of great deals, Wednesday, July 12th, 7:00 pm. Hope you can join us! First person to comment, Sold Lot...., gets the deal. Some people have faster internet than others so we/you will not know for sure who won until it's over. Just go to comments and change from "Most Relevant" order to "Newest". Then the comment that is lower was the first to get their comment in. Cash or check only for payment.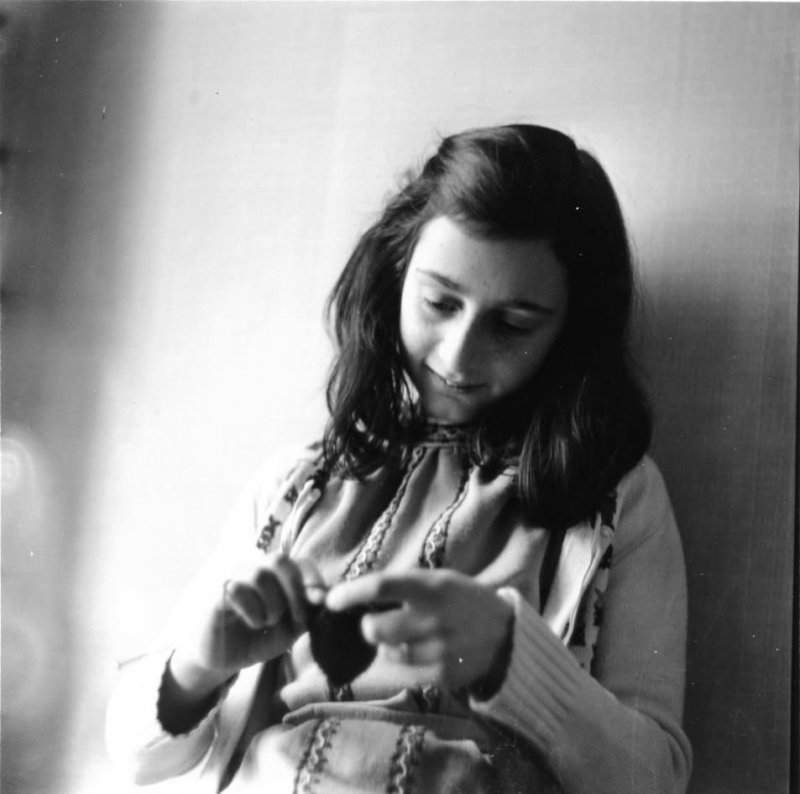 Did you know Anne Frank was a knitter? Saw this photo on the wall when I went to the Anne Frank museum and came up with a way for us all to honor her. On September 21st Anne wrote in her diary that she was starting a white wool sweater. So every year, on September 21st, we cast on white wool sweaters. Most of us do baby sweaters and donate them in Anne's honor to Pregnancy Help Clinic in Brighton. But you can knit a sweater for yourself or anyone you like. Wonder how many white wool sweaters we can cast on this year? Would love to have you stop by the shop to cast on. This year the 21st is on a Thursday...so I will be in from 10-6, to snap a picture of you casting on. If you can't make it in to cast on, maybe someone could take your picture and you could text/email it to me? I have some really nice DK weight white wool in. Please join us for this annual event! Thank you so much for your consideration, I really appreciate it! #stitchintimehonorsannefrank


"I have started knitting a sweater out of white wool" (Sep 21, 1942)


WSK is going to do a special color for us again for Christmas! YAY! So, if you would like to get on the list please give me a call.... 517-546-0769. Let me know how many and I'll put you down. 4 or 5 probably for sweater quantity.




Are you ready for an incredible travel adventure?! How about joining me next November for Australia, New Zealand with an extension to Fiji? Only 15 spots left on tour and 11 for extension. This month they are giving $100 off if you sign up for a 2024 tour and/or $75 off if you sign up for a tour in 2025! What are you waiting for? GoAhead is a wonderful company, I have been on several trips with them. More details HERE or give me a call to get signed up! Also have Israel, Jordan, Egypt: Petra to the Pyramids and American WWII History: Lonon to Berlin set up for 2025!






July knitting classes start July 10th & 11th. Still only $15.00 for a two hour class or $30 if you can do 3 classes in the same month, at the same time.
I really appreciate all of you that support my shop and make it what it is in so many ways.....the Likes, Shares, Comments on social media, your Loyalty, purchasing your Ravelry patterns through me, the promoting of things you purchase in my shop during Knit-Ins and Classes, etc. Please know that I am grateful for you and don't let you know it enough! YOU are the reason I have been here for over 32 YEARS now! It really doesn't seem possible that it has been 32 years. What a super, incredible, wonderful ride! Truly the best job ever! But since I am getting old....Randy and I have been talking about a retirement strategy. Thinking I will keep the store going for another 3 years, that will be 35 years of Stitch In Time! If you or someone you know is interested in buying a yarn shop feel free to share. I don't want to discourage or scare anyone off but I have a huge amount of inventory that would require quite a large investment. I didn't start with anywhere near the yarn I have now. I struggled for many, many years but love where the shop is now! Don't forget that is because of YOU! The BEST customers EVERRRR!

Thank you so much for taking the time to read my email.

Have a great day!

XO!
Charlene
Stitch In Time
722 E Grand River
Howell, MI 48843
Shop Hours:
Monday - Thursday 10-6
Saturday 10-5
Closed Friday & Sunday

www.stitchintimemi.com

(517) 546-0769