Skip Navigation
Website Accessibility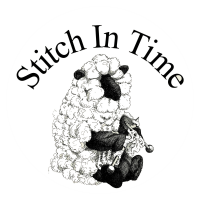 March/April Saturday Morning ZOOM KAL 10:00 - 12:00
March/April Zoom KAL
Cast On Party Saturday, March 4th, 10:00-12:00
Top Down Pullover by Nicolor-Nicola Susen
Did you ever knit a sweater without doing a swatch and having a gauge? Nicola did it again and designed a pattern with the Super Maximum Freedom and we are very lucky to be able to do a pre-publish KAL!


Super Maximum Freedom design means you can use any yarn in the shop! Refer to any basic pattern for quantities.


Participating in a knit along, such as this offers a unique opportunity for individuals to not only hone their crafting skills, but also to connect with like-minded individuals in a supportive and collaborative environment. The added bonus of working with a pre-release pattern from a talented designer adds an element of exclusivity and excitement to the experience. Furthermore, the sense of accomplishment and pride that comes with completing a hand-knit garment is unparalleled. I highly recommend joining this knit along as it promises to be a fulfilling and enjoyable experience. You must register to qualify for the PRIZE!


Pre-Release KAL
Saturdays 10:00 - 12:00
Nicola will be joining us when possible and I'm sure she will show us all her designs again. Such a great opportunity to be inspired and see more details in each garment.
One lucky winner will be drawn for a great prize!





SPECIAL NOTE ON HOURS



Stitch In Time will be closed April 28 - May 31 for the group trip to Italy. I'm very sorry for the inconvenience.






Hook a Sunflower

Using the techniques of rug hooking, prodding, quilling and embroidery, you will learn how to make your own hooked sunflower. Annette Shaffer of Annie's Wool Works will bring a colorful array of yellow wools and textures for you to choose from. The class fee includes a handout, pattern and all the supplies needed to create and finish one 6"-7" sunflower with two leaves mounted on your choice of reclaimed bedspring or twig.

Rug hooking experience not required.

Please bring sharp fabric scissors. Also pinking shears if you have them.

Friday, March 17, 2023, 5:00 - 8:30 pm

or

Saturday, March 18, 2023, 1:00 am - 4:30pm

Class fee $48.00 Cash or Check payable to: Annette Shaffer







Time for another Facebook Live Sale! Wednesday, March 8th at 7:00 pm. LOTS of great deals! Hope you can join us! First person to comment, Sold Lot...., gets the deal. Some people have faster internet than others so we/you will not know for sure who won until it's over. Just go to comments and change from "Most Relevant" order to "Newest". Then the comment that is lower was the first to get their comment in.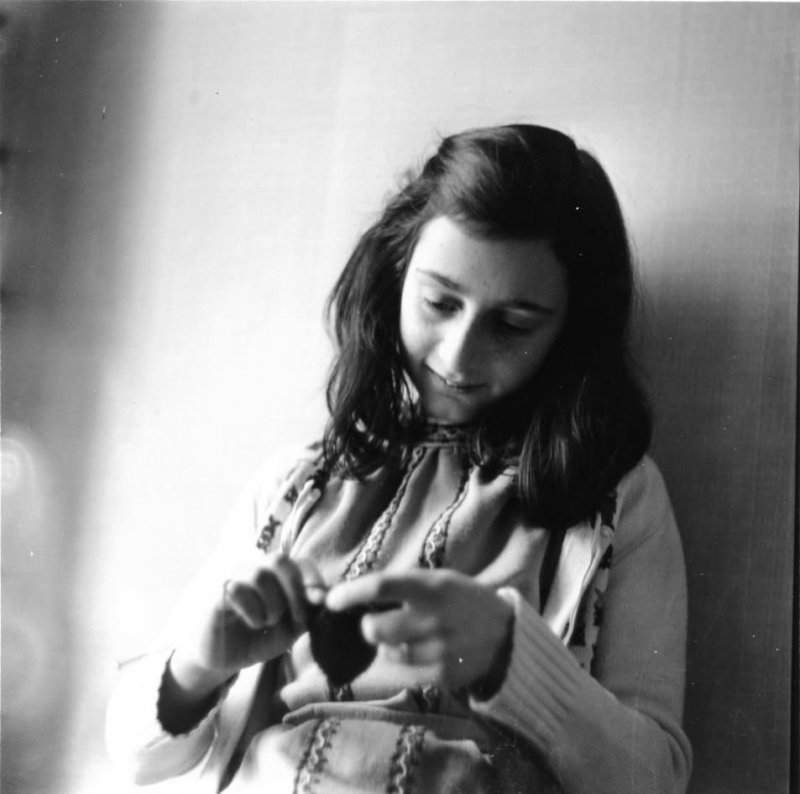 Did you know Anne Frank was a knitter? Saw this photo on the wall when I went to the Anne Frank museum and came up with a way for us all to honor her. On September 21st Anne wrote in her diary "Starting a white wool sweater." So every year, on September 21st, we cast on white wool sweaters. Most of us do baby sweaters and donate them in Anne's honor to Pregnancy Help Clinic in Brighton. But you can knit a sweater for yourself or anyone you like. Wonder how many white wool sweaters we can cast on this year? Would love to have you stop by the shop to cast on. This year the 21st is on a Thursday...so I will be in from 10-6, to snap a picture of you casting on. If you can't make it in to cast on, maybe someone could take your picture and you could text/email it to me? I have some really nice DK weight white wool in. Please join us for this annual event! Thank you so much for your consideration, I really appreciate it! #stitchintimehonorsannefrank
"I have started knitting a sweater out of white wool" (Sep 21, 1942)
WSK is going to do a special color for us again for the holiday. YAY! So, if you would like to get on the list, please give me a call.... 517-546-0769. Let me know how many and I'll put you down. 4 or 5 probably for sweater quantity.
Do you like to travel? How about joining me next year on a trip to Australia/New Zealand w/extension to Fiji? Trip is not until November 4th (-25th, 2024) so that gives us more time to make payments. Trip is filling up fast so please make the small deposit as quickly as possible if you are interested. GoAhead is a wonderful company, I have been on several trips with them. More details HERE or give me a call to get signed up!

Shop Hours

Monday - Thursday 10-6
Saturday 10-5


Closed Friday & Sunday




Knitting Classes for March start on the 6th & 7th. (517) 546-0769
Thank you so much for taking the time to read my email, it was a LONG one this time.
XO!
Charlene
Stitch In Time
722 E Grand River
Howell, MI 48843
www.stitchintimemi.com
(517) 546-0769