Skip Navigation
Website Accessibility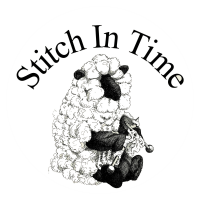 LOCAL YARN SHOP DAY - Saturday, April 30th, 2022
Hope to see you on Saturday for Local Yarn Shop day!
* Check out a BRAND NEW YARN!
* Cascade designed a special shawl pattern as a gift for the day.
* Berroco is giving the gift of a pattern if you purchase any of their yarns.
* Special yarns from Wonderland!
* Malabrigo has beautiful patterns to pick from!
* Special codes from Casapinka if you would like to knit the shawl they created for the event - free with any yarn purchase to create said shawl.
* Urth Yarns has a free pattern as well!
* Door Prizes!
Big THANK YOU to all the generous companies and to YOU for your support today and all year long!




HOLIDAY HOURS

Stitch In Time will be closed May 27 - 30 for the holiday weekend.



Join us on zoom, most Saturdays from 10-12. We are just finishing up our #BeeAQueenKAL and next up is the Green-Tee by Lone Kjeldsen. This top down tee has some great shaping. I'm so excited to start. We will meet for the #GreenTeeKAL the first 3 Saturdays in May. I will again have a wonderful door prize someone will win. To qualify, you need to buy pattern, and yarn (Arcadia) from me, check in on the zoom meetings and finish by the 11th of June when we will start our next KAL. Please feel free to meet up with us in shop or on the zoom meeting even if you are working on another project...everyone is welcome!

Zoom Meeting




Hook a Sunflower

Using the techniques of rug hooking, prodding, quilling and embroidery, you will learn how to make your own hooked sunflower. Annette Shaffer of Annie's Wool Works will bring a colorful array of yellow wools and textures for you to choose from. The class fee includes a handout, pattern and all the supplies needed to create and finish one 6"-7" sunflower with two leaves mounted on your choice of reclaimed bedspring or twig.

Rug hooking experience not required.

Please bring sharp fabric scissors. Also pinking shears if you have them.

Friday, June 3, 2022, 5:00 - 8:00 pm

or

Saturday, June 4, 2022, 10:00 am - 1:00pm

Class fee $42.00 Cash or Check payable to: Annette Shaffer




Woolie Flower Bouquet

Enjoy summer blossoms all year long! In this workshop you will create a bouquet of 9 wool flowers. Using the techniques of quilling, clever cutting, glueing and a bit of hand stitching, Annette Shaffer of Annie's Wool Works will teach you how to make a variety of flowers and centers. She will bring a colorful array of wools for you to choose from to make this bouquet uniquely your own. The workshop fee includes a detailed handout and all the wool and supplies needed to make 9 stems for this 15" tall bouquet.

Please bring sharp fabric scissors.

Also pinking shears if you have them.

Friday, July 22, 2022 5:00 - 8:30 pm

or

Saturday, July 23, 2022 10:00 am - 1:30 pm

Class Fee: $48

Cash or Check payable to: Annette Shaffer






Time for another Facebook Live Sale! Wednesday, May 11th at 7:00 pm. LOTS of great deals! Hope you can join us! First person to comment, Sold Lot...., gets the deal. Some people have faster internet than others so we/you will not know for sure who won until it's over. Just go to comments and change from "Most Relevant" order to "Newest". Then the comment that is lower was the first to get their comment in.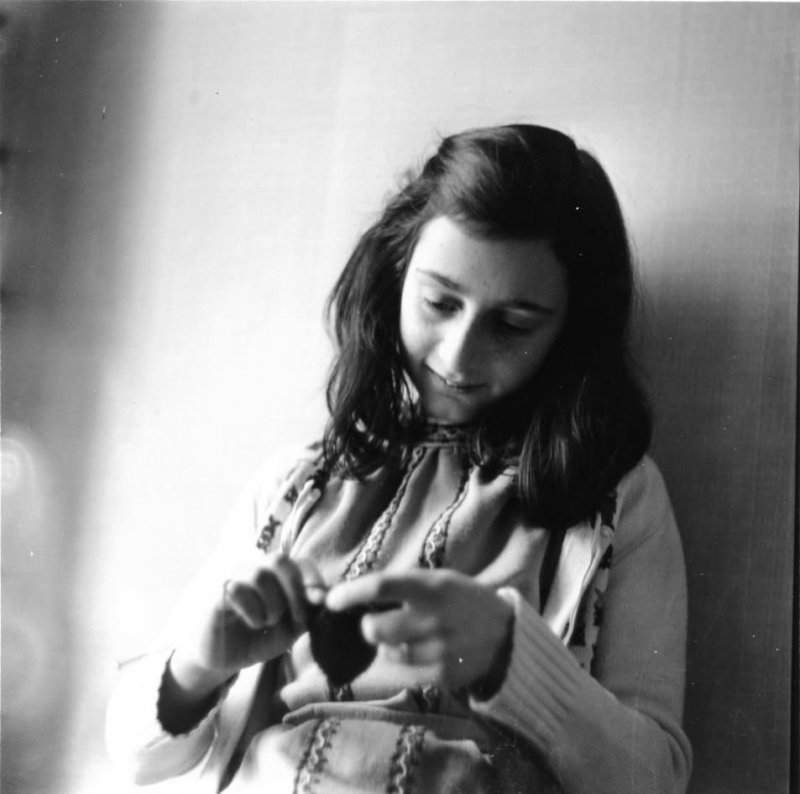 Did you know Anne Frank was a knitter? Saw this photo on the wall when I went to the Anne Frank museum and came up with a way for us all to honor her. On September 21st Anne wrote in her diary "Starting a white wool sweater." So every year, on September 21st, we are going to cast on white wool sweaters. Most of us are going to do baby sweaters and donate them in Anne's honor to Pregnancy Help Clinic in Brighton. But you can knit a sweater for yourself or anyone you like. Wonder how many white wool sweaters we can cast on this year? Would love to have you stop by the shop to cast on. This year the 21st is on a Wednesday...so I will be in from 10-6, to snap a picture of you casting on. If you can't make it in to cast on, maybe someone could take your picture and you could text/email it to me? I have some really nice DK weight white wool in. Please join us for this annual event! Thank you so much for your consideration, I really appreciate it! #stitchintimehonorsannefrank
"I have started knitting a sweater out of white wool" (Sep 21, 1942)
WSK is going to do a special color for us again for the holiday. YAY! So, if you would like to get on the list, please give me a call.... 517-546-0769. Let me know how many and I'll put you down. 4 or 5 probably for sweater quantity.
Do you have the travel bug yet? How about joining me next year on a trip to Italy? Only 6 spots left on tour! GoAhead is a wonderful company, I have been on several trips with them. More details HERE or give me a call to get signed up!

Shop Hours

Monday - Thursday 10-6
Saturday 10-5


Closed Friday & Sunday




Knitting Classes for May start on the 9th & 10th. (517) 546-0769
Thank you so much for taking the time to read my email, it was a LONG one this time.
Hope to see you on Saturday for LYS day!
XO!
Charlene
Stitch In Time
722 E Grand River
Howell, MI 48843
www.stitchintimemi.com
(517) 546-0769