Skip Navigation
Website Accessibility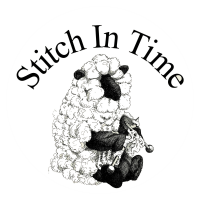 Facebook Live Sale Wednesday 19th, 7:00pm!
LOTS of great deals tomorrow, Wednesday 19th, 7:00 pm. Hope you can join us! First person to comment, Sold Lot...., gets the deal. Some people have faster internet than others so we/you will not know for sure who won until it's over. Just go to comments and change from "Most Relevant" order to "Newest". Then the comment that is lower was the first to get their comment in.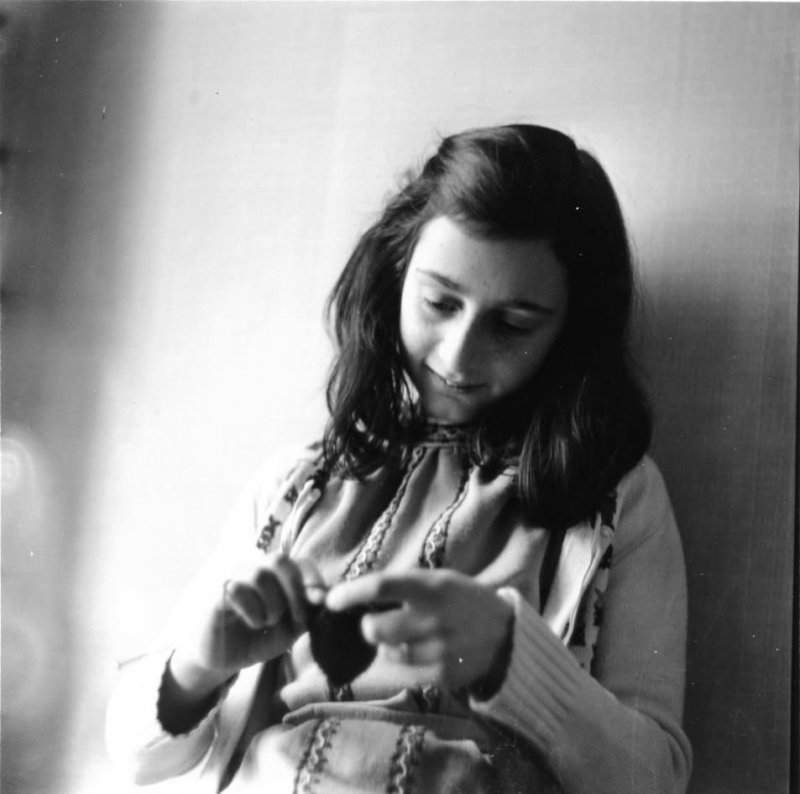 Did you know Anne Frank was a knitter? Saw this photo on the wall when I went to the Anne Frank museum last year and came up with a way for us all to honor her. On September 21st Anne wrote in her diary "Starting a white wool sweater." So every year, on September 21st, we are going to cast on white wool sweaters. Most of us are going to do baby sweaters and donate them in Anne's honor to Pregnancy Help Clinic in Brighton. But you can knit a sweater for yourself or anyone you like. Wonder how many white wool sweaters we can cast on this year? Would love to have you stop by the shop to cast on. This year the 21st is on a Monday...so I will be in from 10-6, to snap a picture of you casting on. If you can't make it in to cast on, maybe someone could take your picture and you could text/email it to me? I have some really nice DK weight white wool in. I just finished a sample and will cast on another on September 21st. Please join us for this annual event! Thank you so much for your consideration, I really appreciate it! #stitchintimehonorsannefrank
"I have started knitting a sweater out of white wool" (Sep 21, 1942)
Did you see the GIANT order of Dream In Color Cosette I just received? This yarn is a DK weight with 270 yards per hank. With a blend of Superwash Merino, Cashmere and Nylon it is not only super soft but durable as well. It now takes up almost the whole wall...and what a lovely wall it is! You are certain to be inspired...come take a look for yourself.
This year Monika, in Ireland, is unable to dye a special color for us for Christmas. I have however talked with WSK and she is going to do a special color for us. YAY! You know we MUST have our yarn!!! So, if you would like to get on the list or if you are on the list and are ok switching to the WSK, please give me a call.... 517-546-0769. Let me know how many and I'll put you down. 4 or 5 probably for sweater quantity.
Do you or someone you know quilt? Need to get a quilt top quilted? When The Stitchery was open, you could drop your quilt there to have it machine quilted by Quality Quilting. Since they are gone, you can now bring your quilts HERE! They pick up almost every Wednesday and currently bring back the following Wednesday. Hurry in with your holiday quilts...they will get behind...yep...those holidays are coming.... I have the forms to fill out and the booklet for you to pick the quilting design you would like. I usually pick the easy route...quilter's choice. They really do a great job and very reasonable.



Do you have the travel bug yet? How about joining me next September for Oktoberfest? The plan is to go to the knitting shops in Berlin at the start of the trip. You can sign up now, worry free. Fully refundable trips with no change fees. Book now through September 30, 2020 and feel good about your decision. If you change your mind, you'll receive a full refund of your payment through January 1, 2021.

! GoAhead is a wonderful company and I have been on several trips with them. More details HERE or give me a call to get signed up! Also have South Africa set up for 2022!



Monday - Thursday 10-6
Saturday 10-5
Closed Friday & Sunday


Private knitting classes for $20.00/hour. (517) 546-0769
Thank you so much for taking the time to read my email.
Have a great night!
Hope to see you tomorrow night for the big sale!
XO!
Charlene
Stitch In Time
722 E Grand River
Howell, MI 48843
www.stitchintimemi.com
(517) 546-0769