Skip Navigation
Website Accessibility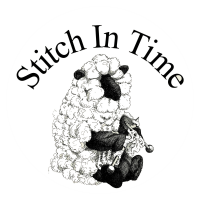 Facebook LIVE, TODAY at Noon!
Dear Stitch In Time Friends,
Just a quick reminder that I am doing another Facebook LIVE event today at 12:00 noon. I have lots of new great deals! Be the first to comment SOLD Lot..... and you get the deal. Cash, check, Venmo...all sales final. Decided to give some awesome pricing instead of trying to load all of this in my new POS/Website system. Hope you can join me. Would appreciate if you would share with your fiber friends. I can ship or do back porch pickup.
The list is growing for the Wobble Gobble sock yarn club. Please let me know if you would like to join. Will last for 6 months starting in July.
Check out this beautiful color from Wobble Gobble.
Hope to see you later! I'm going to be on my own today....Randy had some things he needed to do. Should be interesting..... Wish me luck!
XO!
Charlene Hatfield
Stitch In Time
722 E Grand River Ave
Howell, MI 48843
(517) 546-0769 shop
(517) 404-1477 cell/text