Skip Navigation
Website Accessibility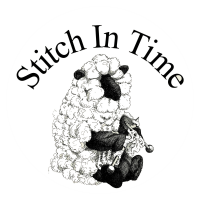 Facebook LIVE 4-29-20 - 12:00 Noon!
Dear Stitch In Time Friends,
Are you ready for another Facebook LIVE event tomorrow at 12:00, noon? Got a table full of great stuff....some nice cone yarns, some cross stitch fabric, Berroco Comfort DK, discontinued colors, Malabrigo Silky Merino, a nice soft textured yarn that is great for a baby blanket, and LOTS more. Be the first to comment with SOLD lot ...... and it's yours. All sales are final, please do not comment if you are not sure. You can do back porch pickup or I am able to ship. Shop is still not open. Cash or check preferred for payment. I also use Venmo.
Randy and I were able to get all of the WSK yarn bar coded and up on the shelves today. It is so beautiful! Can't wait for you to be able to come in and see it.
WSK

We also bar coded most of the Comeragh, Ireland sock yarn. These pictures I took myself. I'm not a photographer but the colors are the truest I could get. Her yarn really is gorgeous.
Comeragh Yarn & Fibers

Check out this perfect freebie pattern that uses 3 hanks of sock weight yarn. I'm happy to text you color combos, I love putting kits together.
Yours Truly Summer Shawl
Hope you can join me for the LIVE event tomorrow. Please share with your fiber friends!
Stay safe,
Charlene Hatfield
Stitch In Time
722 E Grand River Ave
Howell, MI 48843
(517) 546-0769 Shop
(517) 404-1477 Cell