Skip Navigation
Website Accessibility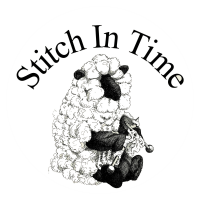 Facebook Live Event TOMORROW, 4-15-20
Dear Stitch In Time Friends,
Thank you for making the Facebook Live event a HUGE success on Monday. How about another one? Join me at 12:00 noon tomorrow (4-15-20) on my Facebook page.

Facebook

Please comment SOLD Lot " ". First one to comment wins the deal. All sales final on these, please don't comment if you are not positive. Price does not include tax or shipping.
Please do not "comment" on someone else's comment because it takes them out of order. Just do a new comment if you want to message someone... like @(name)...then your comment. That way they will still see it and know the message is for them. Thank you so much for your help with this.
Currently my husband and I are getting the Malabrigo Sock yarn on the new website. Won't it be awesome to see what exactly is available right on the website? What are you hoping I add to the site? Next up is the Dream in Color Cosette...oh how I LOVE this yarn. Just heavenly to knit with and wear. If you haven't tried it, I highly recommend! Here's a photo of their colorway My Fair Lady.....
Hope to see you tomorrow!

Stay safe!
Charlene
Stitch In Time
722 E Grand River Ave
Howell, MI 48843
(517) 546-0769
www.stitchintimemi.com