Skip Navigation
Website Accessibility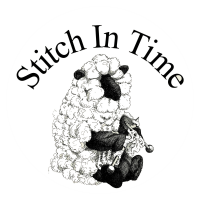 Special Deals Over on Facebook 12:00 noon on Monday
Dear Stitch In Time Friends,
Hello!
This email comes from my new POS (Point Of Sale) system, the very first attempt! Hope it works.
The reason for this message is because I will be doing a flash sale on my Facebook page at 12:00 noon on Monday.
Facebook
Randy and I have been very busy entering product from the shop onto the POS/Website...have you taken a look?
Website
Looking around today I see some things that would be nice to move out instead of having to load on the POS/Website. So how about some GREAT DEALS? If you see something you would like, during the "Live" event, just comment "SOLD Lot ..... " If you are watching the "Live" post it will say "Live" up on the top. If you are watching it after it is "Live"...like a replay....things may have already sold. Planning to say the time when I start and during the video to help. Price will not include tax or shipping if you need it shipped.
Here is a photo of my new shop bag, available on my website.
Don't forget I can ship or do back porch pickup.
Hope you are staying healthy and enjoying this time to catch up on things.
See you on Facebook!
Charlene Hatfield
Stitch In Time
722 E Grand River
Howell, MI 48483
(517) 546-0769