Skip Navigation
Website Accessibility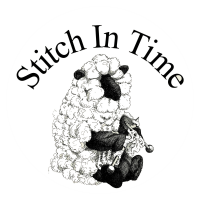 Knitted toys bring joy to knitter, recipient, and onlookers alike. They are relatively quick projects that are imbued with numerous techniques to advance your skills as a knitter, or to allow you to get some low-risk practice on techniques you have already learned.
You can find plenty of patterns for toys that are knit flat and then seamed, which allows practice on mattress seaming, whip stitch, and other seaming options that can be applied to sweaters and cowls. I gravitate toward patterns that are knit in the round, which gives me opportunity to practice the skills that translate to sock knitting - including using double pointed needles (DPNs), short circulars, or circular needles with a long cord for Magic Loop knitting.
Toy patterns may include colorwork (stranded, mosaic, intarsia, stripes), lace, cables...all in small doses that make the learning or practicing more palatable. A multitude of errors may be conveniently hidden on the inside of a stuffed toy, with no reduction of the love a recipient may feel for this hand-crafted gift.
I have knit toys that are made in separate pieces then sewn together, and I have knit nearly seamless toys that involve picking up stitches to attach appendages. While I may prefer one style over another, I cannot help but acknowledge that each toy has its charm and place in my heart!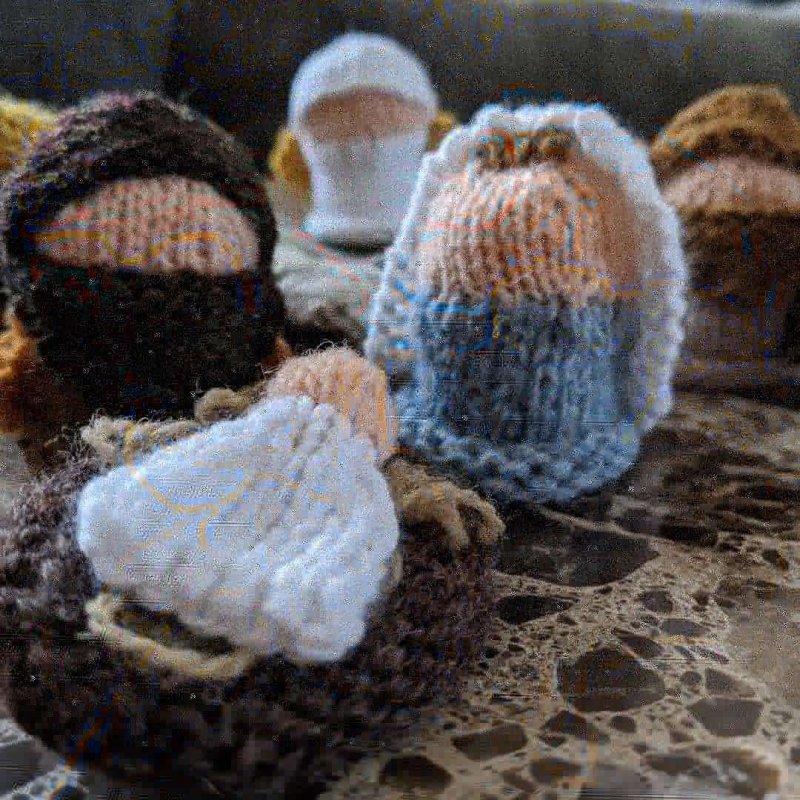 Toys can allow you to use up remnant yarn from other projects, and they can also give you the perfect excuse to get something new. Knitting toy animals allows you to coordinate colors with a nursery theme or do something fanciful that varies wildly from the pattern.
Another variation from the pattern that I have often employed is to use yarn that is a different weight from the original pattern. You need to adjust your needle selection (typically toys are knit on needles one size smaller than you would normally knit that weight yarn, to give a firm enough fabric that won't allow stuffing to escape) and yardage. It's such fun to take a pattern written for DK weight yarn and try it out with sock or worsted yarn - creating different sizes of the same toys (perhaps for siblings in one family). Doing this in succession also helps reinforce the pattern - so the toys that follow seem to become easier than the first!
Charlene at Stitch in Time stocks Cascade 220 in a massive array of colors, so it is easy to find a selection of coordinating or contrasting yarns in worsted weight. But if you are concerned about giving a wool toy, you can look at her vast collection of Berrocco Comfort yarns, that are an acrylic/nylon blend. Soft, colorful, and hypoallergenic...these may become your go-to for knitted toys for new babies or the big siblings to those babies!
Toys are a fantastic and relatively quick item to knit (or crochet - my daughter has made several amigurumi toys in varying sizes). If you've read my blog posts before, you *know* I am not suggesting that this means you ought to knit a bunch of toys as holiday gifts this year. I *am* suggesting that you should give knitted (or crocheted) toys a try! These make terrific little friends to have on hand should you be moved to bestow #RandomActsOfKnitting like I do, or to provide comfort to someone who really needs a hug while trying to keep their distance. Stitch In Time has been updating all the yarns in the online shop as well as in the physical store, so you can arrange a purchase and porch pick-up or pay for shipping. Now, I am off to knit a dragon!