Skip Navigation
Website Accessibility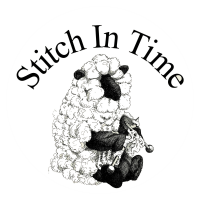 The events of this past year have been challenging - mentally, economically, physically, professionally, personally. I have read and heard so many lamentations on deprivation, but I am digging deep to change the frame, to focus on hope. We have had opportunities to pivot our priorities, to show our grit and determination, and to consider ways in which we can each make a difference.
Many people have taken up a craft like knitting, woodworking, welding, or baking. Perhaps we tried new aspects of these artistic endeavors we already loved - sometimes with great success and sometimes with the realization that we don't have to do it all (or am I the only one who found baking sourdough wasn't for me?). People banded together to support local businesses - from contributing to community emergency funds to help small businesses to supporting curbside pickup, Facebook Live auctions, and other creative Shop Small opportunities.
"Stuck" at home, many revisited their closets and culled clothes and shoes that could be utilized by others. In the spring and summer, gardens flourished and nourished our bodies and brains, while giving many the opportunity to share their bounty with others in need. Little Free Pantries were established on roadsides, and those who had surplus shared with someone hungry.
When dining inside restaurants was restricted, families made plans to pick up take out to eat at home. When holiday gathering sizes were restricted, people dropped off dinners at the doors of those with whom they would normally share festivities.
We have all become more proficient with the technology at hand, and we have learned to offer grace to others as we hear and see evidence of real life even in business video conferences. And even as we become more tech savvy, we recognize the efforts and work of some of the formerly overlooked contributors to our lives: the truck drivers, grocery store stockers and cashiers, postal carriers and other delivery drivers, farmers, teachers, and caregivers.
We have reset our clocks - not just for Daylight Savings Time, but for expectations and action. For more than a year, I have shared on this blog my commitment to Random Acts of Knitting. This is my concept of personal gift knitting that is not driven by the calendar (birthdays, baby showers, holidays), but by my desire to give another person something that I knit for them. Just because. I don't know whether others are following suit when it comes to knitting, but I know that there are many more Random Acts of Kindness happening than we might recognize. Look for them. Give yourself permission to acknowledge the kindness in others, and you will start seeing it everywhere. When we look for the good, we find it. When we see a situation as "opportunity" rather than "obstacle," we approach it differently, with solutions in mind rather than excuses.
Let us share hope and do all things with great intention. Make something small (perhaps a hat, a pair of mitts, or even a coaster) and give it to someone unexpectedly. Watch how your kindness transforms another. May 2021 be the year in which we all take the lessons learned in the past and utilize them for our benefit and that of others. I look forward to seeing what you do, and hope that our paths cross again!
[Note: knitting projects featured in photos use Cascade 220, available in dozens of colors at Stitch In Time in Howell.]