Skip Navigation
Website Accessibility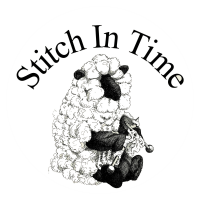 4 (5-ounce) boneless, skinless chicken breasts
1 cup blackening spice
2 tablespoons extra-virgin olive oil
3 tablespoons minced garlic
1 cup roughly chopped marinated sun-dried tomatoes
1/4 cup white wine
3 cups heavy cream
3/4 cup grated Parmesan
1 teaspoon sea salt
1 teaspoon freshly ground black pepper
1 pound cooked fettuccine
1/2 cup sliced scallions
Preheat the oven to 350˚F.
Dredge the chicken breasts in the blackening spice and place in a cast iron skillet over very high heat. Blacken both sides of the chicken and place in the oven for 10 minutes, or until internal temperature of chicken reaches 165 degrees F on an instant-read thermometer. Slice in strips on the bias and set aside.
In a saute pan over medium heat, add 2 tablespoons of extra-virgin olive oil. Add garlic and lightly caramelize. Then add the sun-dried tomatoes and the chicken slices. Deglaze the pan with the white wine. Add the heavy cream, increase the heat to simmer, and reduce the cream sauce by half.
When the cream sauce is to desired consistency, stir in 1/2 cup Parmesan, salt, pepper, and pasta.
Nest the pasta on large rimmed plates, pour sauces over pasta, and garnish with scallions and the remaining 1/4 cup Parmesan.
Notes: Thank you to Beverly Points for giving me this recipe - she found it on Food Network. I made it for the first time on 10-28-08 and LOVED it. I do not use a whole cup of blackening spice...I just sprinkle it over the chicken, covering completely.