Skip Navigation
Website Accessibility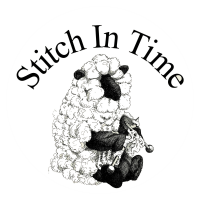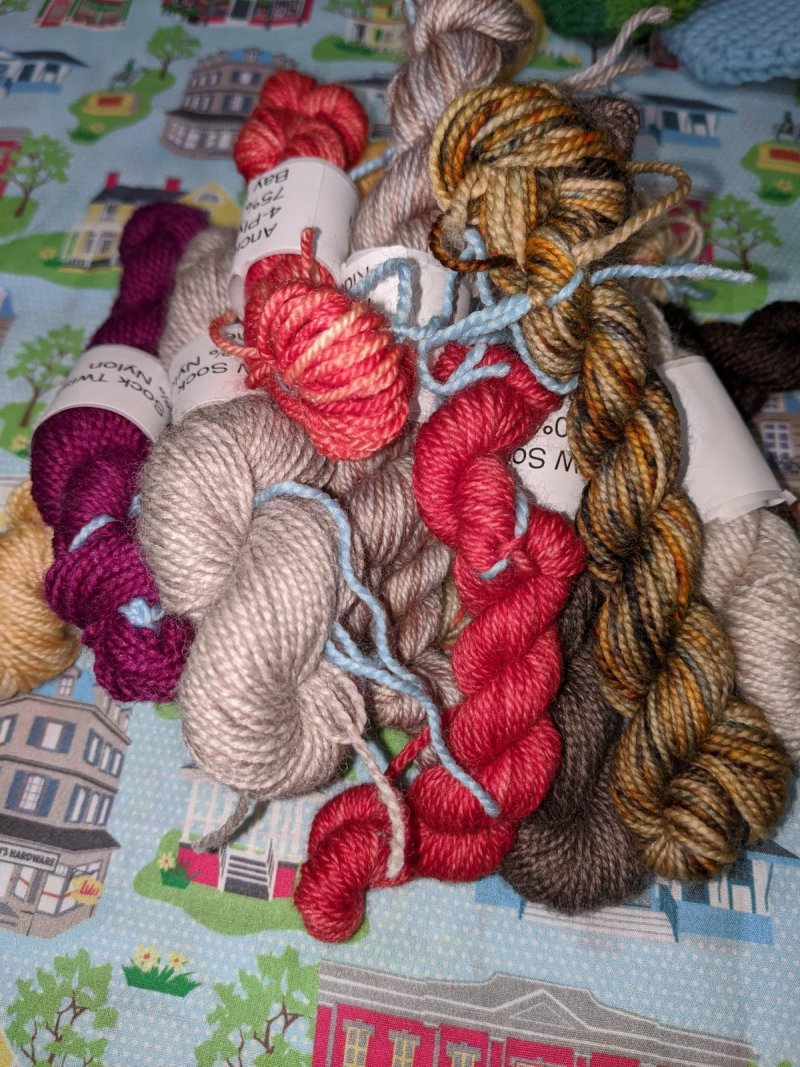 Advent Advantage
by JuliAnne Pardon Diesch
Last year, I joined a group to create our own Advent Calendars of mini-skeins made from a certain yardage of sock yarn (I got a bit carried away and made extras with my leftover yarns, as shown above). It was a great way to use up some of the remnants of skeins from projects I have finished, and in return I got a bunch of fun colors from others. Depending on the yardage (or weight), mini-skeins can be used to create contrast toes, heels, or cuffs on socks. Currently, I am knitting a toy unicorn, and the mane and tail are created with various length i-cord tubes; mini-skeins are adding to the wild and magical appearance of the unicorn, as the body is a speckled yarn. Some time ago, I started knitting small hexagons to be sewn together as a game board (or something else). Perhaps you want to crochet Granny Squares. Possibilities abound!
Also last year, my darling hubby bought me a Knitting Advent Calendar that was designed and marketed with a fun presentation. This was my Christmas present, so it arrived after the Advent season. But this has me thinking...should there be a restriction on the time in which I work an Advent project? I have taken the opportunity in many different seasons of Advent to do acts of service to others each day, to do a "reverse" Advent box (in which our family placed shelf stable food items into the box every day to create a blessing box for someone in need), and to reflect on the many blessings I have. None of these need to be restricted to the month of December, and neither does working an Advent Project with Yarn!
This has led me to think of the Advent Advantage. Perhaps I should say "the Advantages of Advent," as I believe there are multiple benefits. The limited timeline (24, 25, or 28 days) fits nicely into any month, and most Advent knitting or crochet projects are designed so that each day has smaller benchmarks. Perhap you will work on this for 30-40 minutes a day (maybe more, depending on the project). We know that it is better to try to knit consistently rather than worrying about knitting faster, so carving out a little time to DO this activity you love EVERY DAY will get you closer to the goal of a finished object [FO].
Ultimately, you could be counting down to anything. Maybe someone is expecting a baby and you are knitting items for the shower or once the baby arrives (or perhaps when the baby is three months old; no judgment - babies need things every day and won't complain about the timeline because they don't understand the concept!). Perhaps you want to join the Stitch in Time community in the second annual #StitchInTimeHonorsAnneFrank knit-along as we cast on a sweater in "white wool" on September 21, as Anne Frank noted in her diary that she did on September 21, 1942. [Another advantage: we don't need to wait until the first of any month to begin a project or a countdown or the Advent-ure!] If you have never before knit a sweater, this is a fantastic opportunity. Charlene will again be collecting knit baby sweaters for donation - so you can advance your skills, participate in charity knitting, and be part of another kind of Advent too!
If you are one who knits for holiday gifts, I applaud you (but will maintain my #RandomActsofKnitting) and am inspired by your dedication as I am every time I hear that Nancy Rogers (mother of Fred, aka Mr. Rogers) knit 12 sweaters each year to give at Christmas. Breaking down projects to knit over the course of days of an Advent calendar can even make this seem more do-able. (I hope you don't mind my sharing this meme, as I am writing this on September 4, 2020, and the following officially applies:)
Whomever your recipients, whatever holidays you celebrate, adopting an Advent mindset may help you move your projects from WIPs to FOs with a little more consistency. Defining a timeline, establishing smaller benchmarks that are achieved by knitting consistently, and culminating in a finished object are all aspects of the Advent Advantage. I hope that you'll consider this as an option as you are selecting your next project or KAL. Reach out to Charlene for more details for the #StitchInTimeHonorsAnneFrank #KAL #charityknitting #September21 #1942 #whitewoolsweater - she has terrific pattern suggestions and the most luscious yarns too!