Skip Navigation
Website Accessibility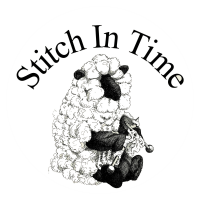 Welcome
Our goal is to provide you with excellent materials and comprehensive help through the knitting classes which are tailored to work on your specific needs, from beginner to advanced. Customers are encouraged to browse our extensive collection of books and patterns, from the timeless classics to the most current publications available, you'll be certain to find that special design to fit any knitting style.

Knitting classes are offered monthly, dates listed under "Classes". We also bring in teachers on occasion to teach other specialty classes. Sign up for our newsletter and follow us on social media to stay up to date. Visit Stitch In Time of Howell today!
Join us most Saturday mornings from 10:00 - 12:00 to knit on our current Knit Along (KAL) or whatever you happen to be working on. We are not picky, everyone is welcome to join, even if you are working on something else!
Charlene Hatfield is inviting you to a scheduled Zoom meeting.
Meeting ID:
Stitch In Time Gift Card
---
Purchase a Stitch In Time Gift Card:
Amount: $ (Expires in 12 months)